Rebeca De La Cruz
Physical Therapy Aide
I have lived in Southern California my entire life. I grew up in the city of Pomona, where I lived with my mother and three other relatives. After graduating Claremont High School, I went to Mt San Antonio College and transferred to Cal Poly Pomona. After receiving my Bachelor's of Science in Kinesiology, I volunteered at two physical therapy clinics before I began working here at Empower Physical Therapy and Wellness.
Three core values that drive me through life are to be kind to everyone I meet, continually grow in my personal and professional life, and be respectful to everyone around me including the environment.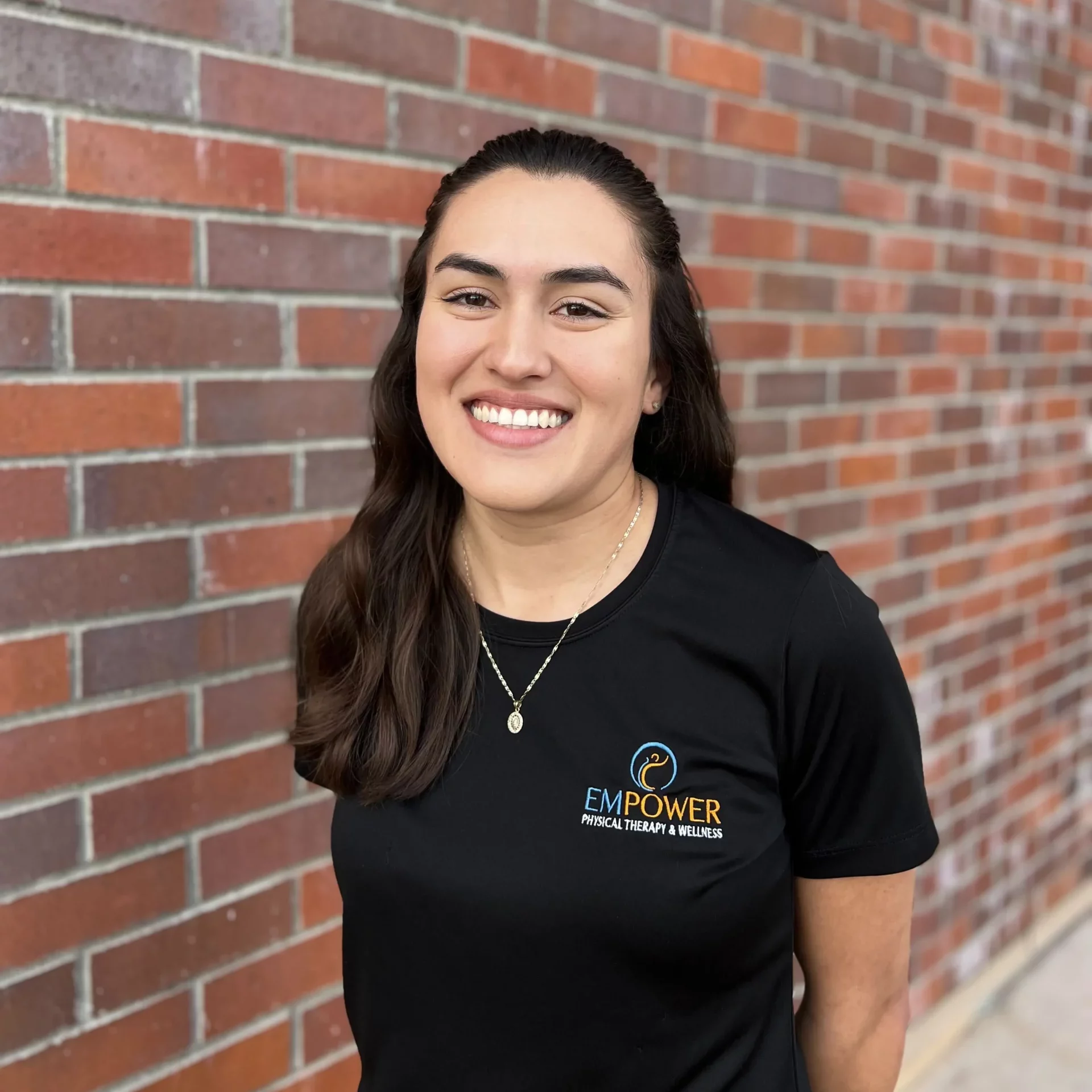 I want to help patients regain their independence to get back to enjoying their hobbies and have the ability to create new memories with their family and friends.
I help guide the patients through exercises, ensure a safe and clean clinic space, and provide support to the other aides and therapists.
From my time working at Empower Physical Therapy and Wellness, I like the work culture and environment the staff has encouraged. There is a friendly and supportive atmosphere, which promotes the comfortability to ask questions to encourage learning. I really appreciate the willingness of all the therapists to teach the physical therapy aides about physical therapy concepts.
What is Rebeca Watching, Reading or Listening to?
Aladdin 1992

 (Movie)

Supernatural

(TV Show)

Spider-man: Homecoming

(Movie)
When I am not working, I am walking my dog twice a day everyday, taking care of my plants, and learning facts about the environment. On colder days, I like to bake from scratch and share the treats with my neighbors. My next baking goal is cinnamon rolls. The days I enjoy the best are spending time with my cousins and friends.